Review: Ingenie Insurance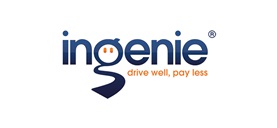 Summary
When you visit the Ingenie Insurance website, you are greeted by the smiling face of Gary Linekar – former England footballer and crisp aficionado, who was one of the brand's lead investors.
Ingenie is a youth-focused brand – it offers car insurance for everyone, but is specifically tailored to young drivers aged 17-25.
You can get a quote on the Ingenie website.
The company is one of the first to focus solely on 'black box' insurance – that is, to reward customers with cheaper premiums for good driving habits picked up via a black box device fitted to their cars.
Ingenie is listed as one of the best black box car insurance companies in our guide.
Ingenie's insurance is underwritten by a panel of leading insurers, including Ageas, Covea and Royal Sun Alliance.
Overview of cover provided by Ingenie Insurance
Unlike traditional insurers, Ingenie car insurance does not offer different levels of cover – all drivers will enjoy fully comprehensive cover, and have the ability to save money each month by demonstrating safe driving skills.
Information about a customer's driving skills is obtained via a black box device, which is fitted (free of charge) to their vehicle shortly after a policy is bought. This device monitors factors such as speed, acceleration, braking and cornering. Every 10 days drivers will be given a driving score out of 100, and three times per year their car insurance premium will be adjusted to reflect that score. The better the driver, the lower the cost of insurance. The company also gives no claims discounts for every 12-month-period without a claim.
Drivers can monitor their score via email, their online account, or through the Ingenie app, and for each driving factor they'll be given a colour-coded indication of their driving style, ranging from green (good) to black (highly dangerous).
The policy includes a number of additional benefits, such as windscreen cover, personal belongings cover, courtesy car, audio and sat-nav cover, key cover, cover for driving within the EU, and access to a 24-hour emergency help and claims line.
Customers can also purchase breakdown cover separately, via Ingenie's partner company Aria Assistance, as well as legal protection up to the value of £100,000 for an additional sum of £25.
Unlike some black box insurance companies, there are no mileage or curfew restrictions with an Ingenie policy.
Ingenie is listed in our guide to the eight best black box providers. You can get a quote on their website.
How much does an Ingenie car insurance policy cost?
As with all insurance policies, the cost will depend on a variety of factors, such as the make and model of your car, your address, age and so on. However, Ingenie's main selling point is that drivers have the ability to reduce their premiums over time by demonstrating good driving skills and habits. After each review the customer's monthly payment will be adjusted accordingly (if you've paid for the year in one lump sum then a refund will be made via cheque).
According to Ingenie, their customers save on average £750 by insuring with them, while 70% have received a good driving discount. The company also offers no claims discounts and renewal bonuses, helping to bring down the cost of car insurance further.
Be aware, however, that cancelling your policy early will incur fees for the removal of the black box device, as will changing your vehicle.
Is my privacy and data safe with a black box?
We know a main concern for people regarding installing a black box in their vehicle is the effect on their privacy and the thought of being "spied on" by the insurance companies. Ingenie are aware of this issue and have listed the following on the 'how we use your data' section of their website:
• We will not release your data to the police or to any civil authorities, unless we suspect fraud or attempted fraud, or if we are required to do so by law or a court order.
• We will not be using your driving data as a 'speed camera'.
• We will not use the data to decline your claim simply because you were driving above the legal speed limit.
• We will use the data to help us identify if another driver is making a false claim against you.
• We will use the data to help us identify if you are making a false claim.
Learn more in our expert guide to black box insurance here.
What do Ingenie car insurance reviews from customers say?
According to consumer Ingenie insurance reviews on review site reevoo.com, 97% of 330 respondents would recommend Ingenie, while 92% of 181 respondents believe their enquiries were handled effectively by the company.
Reviewcentre.com reviews provide low scores for Ingenie but at the time of writing only 5 reviews had been submitted, making this only a small sample of opinions.
You can get a quote on the Ingenie website.
What do Ingenie car insurance reviews from the experts say?
Ingenie is a relatively new player in the car insurance market, and with a predominant youth focus on an emerging area, has yet to be scrutinised by major independent review sites. However, Defaqto – an independent financial products review organisation – has given Ingenie's car insurance two out of five stars, meaning it's a product "offering a limited range of features and benefits".