Holiday Insurance for people with cancer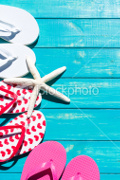 It's hard to get travel insurance when you've had cancer or when you are being treated for it, and, when you can find it, the prices can be extremely high. However, cancer sufferers seek to travel just as a healthy individual does, and with modern medicine they are often medically able to travel too. The scarcity of travel insurance introduces a non-medical barrier which can be time-consuming and frustrating.
We think the situation can and needs to be improved (in fact, that's why we formed our Travel Insurance for Cancer Group). The remainder of this article takes the first steps, by exploring why the situation exists today, how insurers approach the issue and, critically, how a cancer sufferer can navigate the market.
How do insurers view holiday insurance for people with cancer?
Insurers are always concerned about the possibility of a claim, because these are the costs their business has to pay. Claims are typically either for cancelled holidays or for medical treatment whilst abroad. Insurers try to assess how often these claims are likely to happen and how much they will cost when they do.
For cancer patients, there is a higher chance of medical events causing them to cancel a holiday or to need treatment abroad. The insurer therefore expects cancer patients to make more claims than another similar person without cancer.
The more likely each customer is to make a claim (or if they are likely to make a bigger claim), the more the insurer will charge the customer to get the insurance. The same is true for cancer patients, and this is the rationale behind the higher prices.
In turn, the insurers expect that the size of a claim would depend on the severity of the cancer. The medical treatment needed abroad is likely to be more extensive, and hence more expensive, if someone with progressive cancer needs treatment, rather than someone who has a relatively benign condition.
What do insurers consider when offering you a policy?
To help them consider customers consistently and equally, insurers put in place standard questions that investigate the severity of a customer's cancer. These questions include what insurers judge to be the signs of a more likely or a larger claim:
• Are you currently having treatment for your cancer?
• Are you expecting to have treatment for your cancer?
• Is your cancer a secondary cancer? Has the disease ever spread?
• Is there a terminal prognosis?
• How old are you?
Each insurer has a different understanding of cancer patients and may have chosen to focus their business on one of the areas above. As such, they each have a different reaction to yes or no responses to each question.
For example, for patients still having treatment, some insurers believe this makes claims difficult to predict, and hence they refuse to cover individuals until they are given the all clear. Others specialise in this area and are willing to consider them.
Alternatively some insurers will not consider individuals with a terminal prognosis, whereas some others will.
The good news is that this means that the challenge is really to match a patient with the insurer that best understands their specific condition. The bad news is that this can lead to a fair amount of hunting around for the individual concerned.
What can I do to find travel insurance with cancer cover?
There's no magic bullet (but we have taken the first step to resolve that with a policy that will cover those undergoing treatment – join our group to find out more and help further improve this), but here are our top tips for you if you are trying to find travel insurance with cancer cover:
(1) Join our group – we believe it needs to be easier for cancer sufferers to get insured for their travel. That's why we formed our Travel Insurance with Cancer group – so that those with cancer can club together and use their collective voice and buying power to get a better deal. It's free to join and we have negotiated an offer for group members with a specialist travel insurer who will cover those undergoing treatment (see also: How it Works).
(2) Try single trip quotes – insurers often do not offer annual multi-trip policies to those with a serious medical condition because they believe the patient's condition might change significantly over the year. Their stance is often different for single trip policies, since they only cover a short period of time and the patient's condition is more likely to be stable.
(3) Take care with price comparison sites – confused.com et al are aimed at the mass market so often miss out specialist insurers who are irrelevant to 90% of their visitors. So for a specific need – like travel insurance with cancer cover – most of the insurers they search are the wrong type, leading to scarce cover and high prices. It pays to find the specialists!
(4) Conduct some web research – MacMillan Cancer Support have a fantastic page listing insurers who have no commercial relationship with MacMillan, but have been recommended for travel insurance with cancer cover by cancer sufferers and their families.
(5) Tweaking your answers to the medical questions to get cover or reduce your premium is tempting but actually invalidates the whole purchase. If you try to claim and are found to have given false information in your application, the claim will likely be refused and the policy becomes worthless. Whilst frustrating, complete honesty pays off here.
(6) The fall-back option – some people will take the decision to travel without insurance, often as the last resort when they've been turned down during their search. Whilst it is possible, it's not recommended as you might need serious hospital treatment at a very high cost.
What next?
Add your voice to our Travel Insurance with Cancer group to help cancer sufferers get a better deal on their travel insurance. If you are an older traveller, you may want to join one of our Travel Insurance groups for the Over 65s or the Over 70s (which have no age limit!). Although not specifically for cancer, both have access to discounted offers with our insurance partners.
We've also published articles on Tips for finding travel insurance for the over 65s, as well as getting travel insurance for Over 70s with medical conditions and the over 75s and 80s. Finally, we've written about travel insurers' approach to age limits for travel insurance.
This article was independently written by Bought By Many. We were not paid to write it, but we may receive commission for sales that result from you clicking on a link to one of our partners.