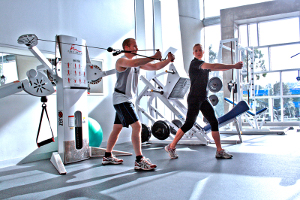 Four out of five heart attacks in men could be prevented by adopting a super-healthy lifestyle that avoids junk food, smoking, excessive drinking and lack of exercise, a study has found.
Scientists assessed the lifestyles of 20,721 Swedish men aged 45 to 79 and monitored their health for 11 years.
The best behaved from a health point of view were 86% less likely to suffer a heart attack than those who threw caution to the wind and led a high-risk life.
Men at the lowest risk were non-smokers, walked or cycled for at least 40 minutes a day, exercised an hour or more per week, consumed moderate amounts of alcohol and regularly ate fruits, vegetables, legumes, nuts, reduced-fat dairy products, whole grains and fish.
They also had a waist circumference measuring less than 95cm (37.4in).