Hayley Sparkes: 'I'm living proof you can beat colitis'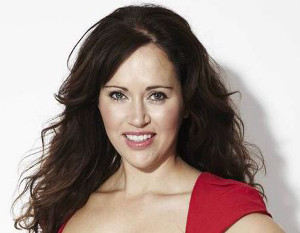 When Hayley Sparkes appears on ITV's This Morning giving advice to viewers on fashion and make-up or demonstrating the latest products on QVC she always appears confident, relaxed and immaculately presented.
No one would guess that since childhood 31-year-old Hayley has been plagued by the autoimmune condition ulcerative colitis and as a teenager had to wear a colostomy bag. Hayley, also a presenter on property channel Property Search TV, was just seven when she noticed blood in the toilet. Soon the bleeding was accompanied by crippling abdominal pains, an urgent need to go to the toilet, feeling weak and tired all the time.