Halifax Car Insurance Review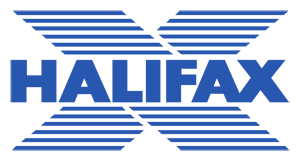 Key Halifax policy features
Three-year guarantee on approved repairs
60 days European Union cover as standard
Vandalism cover
24-hour emergency claims helpline
Find out if Halifax Insurance made it into our list of the best car insurance companies.
Or, read on to learn more about:
What types of car insurance does Halifax offer?
Halifax offers three types of insurance, as is usually the case with car insurance:
Third Party Only - covers you for damage or injury to other people and their property only.
Third Party, Fire and Theft – cover for damage or injury to other people and their property, plus damage to your vehicle by fire and theft only.
Comprehensive Insurance – includes all of the above, plus damage to your car through an accident; new car replacement (for cars bought in the last 12 months that are stolen and not recovered); vandalism cover; cover for audio, navigation and entertainment equipment (unlimited for equipment fitted as original by the manufacturer and up to £500 for any additional equipment that is permanently fitted to the car); courtesy car (subject to availability and eligibility); glass damage; personal belongings up to £100; medical expenses up to £200 per person; personal accident benefits; and replacement locks.
All policies include 60 days of cover within the EU at the same level of cover you have in the UK. A No Claims Discount is available on all policies for eligible customers.
An excess fee applies to some claims. The amount for this differs from person to person and is shown in the policy's schedule of insurance.
See how Halifax compares to other providers in our list of the best car insurance companies.
What optional extras are available from Halifax car insurance?
For an extra premium, Halifax car insurance customers can purchase motor legal protection (up to £100,000), RAC breakdown cover (six levels of cover to choose from), keycare cover and No Claims Discount protection.
How much does car insurance from Halifax cost?
The cost of car insurance varies according to many different factors, including the make and model of the vehicle, what it's used for, the level of cover required and the driver's personal details, such as age, profession and address.
Are discounts available for Halifax car insurance?
We couldn't find any discounts or cashback offers for Halifax car insurance on third party websites, but offers are available directly from Halifax:
Existing Halifax online banking customers can get 10% off their car insurance
£25 cashback is available to customers who received the offer from Halifax, and who buy a policy directly through the website or by calling and quoting the offer code provided in promotional materials (at the time of purchase)
Additionally, when you purchase car insurance from Halifax, you get access to the Halifax car extras website, where you can claim a free quarterly offer and discounts on a range of leisure, motor and travel products.
Halifax car insurance customer reviews
On Reviewcentre.com, Halifax car insurance scores 1.2 out of 5 stars, based on 102 reviews. 5% of customers would recommend the service.
Expert reviews of Halifax car insurance
Independent financial researcher Defaqto rated Halifax's car insurance policy as 3 Star.
A Star Rating indicates where a product or proposition sits in the market based on the quality and comprehensiveness of the features it offers.
A 3 Star rated policy has "an average level of features and benefits".
How to make a claim on Halifax Car Insurance
To make a claim, call Halifax's 24/7 claim line on 0344 2090472.
You will need the following information before calling Halifax:
Your policy number
The date and time of your accident
Details of any third party involvement
Details of any eye witnesses
If the police were involved
For windscreen repairs and claims call 0330 0181889 (lines are open 24 hours a day).
Halifax will then make the necessary checks and will get back to you asap.
Other services available from Halifax
Halifax is a well-established high-street bank, and offers a range of financial services, including bank accounts, savings accounts, credit cards, investments and mortgages.
Other insurance products available from Halifax include home, life, business, travel and landlord insurance.