British grandfather celebrates beating three types of cancer in a year with trek to South Pole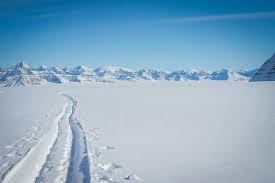 Patrick McIntosh's wife, children and grandchildren think he's gone mad. His business clients think he's joking. And his doctors think he's lucky to be alive.
Yet on Monday, despite the concerns of his family and bemusement of his colleagues, the businessman left home to trek to the South Pole – despite having been diagnosed with three unconnected cancers in less than a year.
"It is perhaps a bit unusual," said Mr McIntosh, 58. "I've never done anything quite as mad as this. But I just want to get going."
For the past few months, Mr McIntosh has been training hard for the December 29 departure – skiing more than three miles a night on a machine in his garage, before jumping into his outdoor swimming pool, which at the moment is at a temperature of six degrees, and lapping the pool as part of fitness and acclimatisation training. He has run a marathon as part of the preparations; walked the length of Hadrian's Wall in two days; and spent hours hiking with a 30lb rucksack on his back or dragging tyres around the Surrey fields.
But his physical training is all the more remarkable given that he was diagnosed with three life-threatening cancers in under a year.