Review: Go Travel Insurance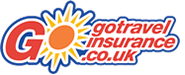 This article on GO Travel Insurance is part of a series of reviews we are featuring on different travel insurance companies and the policies they offer.
Summary
GO Travel Insurance is a relatively small travel insurance company, owned by the AA (the Automobile Association). In a review carried out by Fairer Finance, which looked at 29 travel insurance providers, GO Travel Insurance were placed at the very bottom. This suggests that GO may need to make a number of improvements to their policies and/or service.
GO Travel Insurance should not be confused with other insurance companies who operate under a similar-sounding name. There are several such companies: for example, Let's Go Insure, Insure and Go and Go Walkabout.
Overview of the cover provided by GO Travel Insurance policies
GO offer three travel insurance products: GO single trip, GO Annual travel insurance or GO Backpacker. Cover for Winter Sports can also be appended to these policies.
It's important to note that none of the policies offered by GO travel insurance offer cover for pre-existing medical conditions.
You can obtain a quote from GO Travel Insurance by visiting their website.
How much does Travel insurance from GO cost?
With almost all travel insurance companies, the cost of travel insurance varies widely depending on a number of factors, such as the number of people travelling, their age(s), the destination(s) of travel and the duration of stay. But to give you an indication, we obtained the following quotes via the GO website.
ANNUAL MULTI-TRIP, WORLDWIDE (INCLUDING NORTH AMERICA) – A COUPLE IN THEIR 50S
Policy cost = £172.25
Medical cover = £3,000,000
Cancellation = £1,500
Excess = £125
SINGLE TRIP TO SPAIN, 2 WEEKS – ONE 34YR OLD WOMAN TRAVELLING SOLO
Policy cost = £14.63
Medical cover = £3,000,000
Cancellation = £1,500
Excess = £125
What GO Customers Say
At Reviewcentre.com, 33 customers have rated their experience of GO Travel Insurance. The average score given by those customers was 2.1 out of 5. 36% of those customers would recommend GO Travel Insurance.
What the Expert Reviews Say
Fairer Finance, a service set up to help consumers choose the best financial products, ranks insurers based on what customers think of the brand, how good they are at handling complaints, and how transparent they are. Of the 29 travel insurance providers reviewed by Fairer Finance, GO were ranked 29th, with an overall score of just 5%. Fairer Finance state: "GO Travel Insurance came bottom of the pile for customer happiness in our latest survey, so if you're thinking about buying from them, proceed with caution."
Defaqto, an independent researcher of financial products, offers star ratings for travel insurance policies. Their ratings are between 1-star ("a basic product, with a low level of features and benefits") and 5-stars ("an excellent product with a comprehensive range of features and benefits").
Defaqto rated GO Travel Insurance policies as follows:
GO Annual Travel Insurance = 2 star
GO Single Trip Travel Insurance = 2 star