Go Skippy car insurance review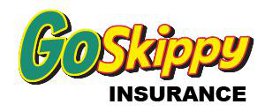 Key policy features
Go Skippy offers three levels of car insurance
It is a broker and works with insurers such as Allianz, AXA and Equity Red Star
Aimed at younger, cost-conscious customers
You can get a quote on Go Skippy's website.
Summary
Go Skippy is an insurance broker offering cover for cars, vans, bikes and homes. The brand focuses on affordable online cover and promises to provide the cheap quotes from its range of market-leading insurers, including Allianz, Ageas, AXA and Equity Red Star.
The brand's value-led approach suggests its main demographic are younger, cost-conscious customers.
Overview of Go Skippy car insurance cover
Go Skippy provides three levels of car insurance: fully comprehensive; third party, fire and theft; and third party only.
The most benefits come with comprehensive cover, which insures you against any accident you might have, whether it's your fault or not. This policy also covers your legal liabilities to third parties, as well as fire damage to your car, or damage arising from the theft or attempted theft of your car. Under comprehensive cover, you're insured to drive through Europe, and have up to £150 worth of personal belongings cover, too. Since it delivers the greatest cover, this is the most expensive policy.
Third party, fire and theft cover insures you against damage to other people's vehicles. This type of policy also insures your own vehicle against fire damage, and damage from theft or attempted theft.
Third party insurance only covers your legal liability to other people – there is no cover for damage to your car from any cause whatsoever. Consequently this is the cheapest form of cover from Go Skippy.
There are a number of 'add-ons' available, which customers might consider necessary as Go Skippy's standard policies – including comprehensive cover – are set up to be cheaper and therefore exclude some covers that other companies would include. Breakdown cover, personal accident cover, key cover, windscreen cover and mis-fuelling cover are all available for an extra premium, as is the opportunity to protect your no claims discount.
However, any no claims discount you have may only be used on a Go Skippy policy if it's less than two years old.
It's also worth noting that Go Skippy insurance will not insure any vehicle that's worth more than £50,000, which again identifies them as a value-for-money insurance provider.
How much does Go Skippy insurance cost?
Go Skippy says its car insurance starts from £95.61 per year.
How much you'll pay for Go Skippy car insurance will depend on a variety of factors, such as your age, your vehicle, your driving history and your individual insurance needs. Your policy will be cheaper if you're prepared to pay a higher excess in the event of a claim, but it's still difficult to make a generalisation about the costs involved.
However, given the brand's 'no-frills' approach and commitment to value for money, it's likely that their policies will be cheaper than many others on the market.
What do Go Skippy's customers say?
Go Skippy has an average score of 1.2 out of 5 from over 470 reviews on Reviewcentre.com. On Reviews.co.uk it scores 1.62 out of 5 from over 1,350 reviews and from over 270 reviews on Trustpilot it has an average of 3.3 stars out of 10.
It also hash four stars out of five on Feefo, based on over 3,120 reviews.
To see how Go Skippy compares to the competition, you can read our review of the Top 10 car insurance companies.
What do the experts say?
On independent financial researcher Defaqto's website, Go Skippy's car insurance has been rewarded 4 out of 5 Stars.
A Star indicates where a product sits on the market based on the comprehensiveness of its features.
Go Skippy has been awarded 39% by Fairer Finance based on an average score of its Customer Happiness, Customer Trust, Complaints Performance and its Transparency Rating. It is at the bottom of their list of 48 car insurance providers.
Trivia about Go Skippy
Go Skippy was founded by Arron Banks, the former CEO of Brightside Insurance and a major UKIP donor.