Review: Go Girl car Insurance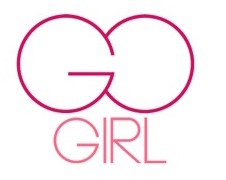 Key information
Aimed at young women and includes handbag cover
Policy includes driving abroad
Premiums are higher than the average policy
Get a quote from Go Girl for your car insurance.
Summary
Go Girl provide car insurance that it claims "fits like a designer dress". It is part of Sabre Insurance Group Ltd, alongside Drive Smart and Insure2Drive, and is aimed at young female drivers.
Go Girl will provide quotes for most types of cars, including high value and modified vehicles, and it allows payment in monthly instalments.
Its comprehensive policy includes cover for personal accidents, windscreens, audio equipment, travel in the EU, personal belongings up to £100 and £200 handbag cover. Go Girl will also provide a courtesy car if yours is out of action.
The company also offers breakdown cover as an optional extra, it has five cover levels ranging from basic home start cover to European assistance.
Find out how Go Girl compares to the best insurers for young drivers.
If you're interested in a separate breakdown policy, read our guide to the top 13 breakdown providers.
How much does Go Girl cover cost?
The cost of car insurance depends on a number of factors, including the type of car you drive, your age, where you live and in the case of telematics insurers how you drive.
Have a look at their site to see the methodology they used to get the quote.
What do Go Girl customer reviews say?
On the review site Reviews.co.uk Go Girl has an average score of 4.41 out of 5 from 3,228 reviews (as of 13th January 2021). 87% of reviewers recommended Go Girl Insurance.
Sheilas' Wheels, another car insurance firm aimed at women, scores 3.63 from 601 reviews on the same site.
What do the experts say?
Independent financial researcher Defaqto has rated Go Girl Private Car Insurance as 3 Star in 2020.
A Star Rating indicates where a product or proposition sits in the market based on the quality and comprehensiveness of the features it offers.
A 3 Star Rating shows that the policy provides an average level of features and benefits.