Review: Geoffrey Van Insurance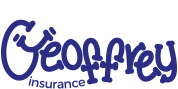 Key policy benefits:
Free courtesy car or van
Dedicated personal claims adviser
UK-based helpline
Up to £100,000 legal expenses cover at no extra cost
Summary
Geoffrey Insurance services (formerly Chaucer Direct) is a specialist motor insurance provider. The UK company was set up in 2008, as a division of Zenith Marque Insurance Services, who have been providing car insurance to customers since 1965.
The business has won a number of accolades for its customer service.
Geoffrey Insurance is the top provider in our list of the best van insurance companies.
An overview of the cover provided by Geoffrey Van Insurance
Like most motor insurance providers, Geoffrey Insurance offers Third Party, Fire and Theft cover and Comprehensive cover (no Third Party Only cover is available).
Comprehensive cover from Geoffrey Insurance includes:
Legal liability for death or injury to another person, including passengers
Up to £5,000,000 legal liability for damage to other people's property
Damage to your vehicle
Lifetime Guarantee on repairs to the vehicle while you own it (repairs must be carried out by Geoffrey Insurance approved repairers)
Damage to child car seat or booster
Windscreen repair/replacement
Courtesy van for 7 days during repairs (must be authorised by insurer and completed by approved repairers)
Up to £2,500 personal accident cover for death or loss of limbs/sight (up to age 69)
Up to £250 for medical expenses
Up to £100 for personal belongings
Foreign cover (limitations apply)
Protected no claims bonus
Up to £50 per person (£150 maximum) passenger transportation provision
Cover for fitted entertainment and navigation equipment
Voluntary work and 'Indemnity to Principal' cover
For policies in the name of a company, cover up to £5,000,000 under the Corporate Manslaughter and Corporate Homicide act 2007 is also included.
Legal expenses cover is not included in the policy, but is provided as an extension free of charge. Customers get up to £100,000 of cover per year, as well as access to free legal advice in the event of an accident.
Other optional extensions are available for an extra cost, including breakdown cover, guaranteed hire van, increased personal accident benefits cover, keycare, EU cover and business legal expenses insurance.
See how Geoffrey Insurance fares against other providers in our guide to the best van insurance companies.
How much does van insurance cover from Geoffrey Insurance cost?
The cost of Van Insurance is affected by many different factors, such as the age and model of the van, as well as when and where it is driven and to what purpose.
Geoffrey Insurance aims to keep prices competitive and many of the reviews of the company say it provides good value for money.
You can get a personalised quote on GoCompare to see how Geoffrey Insurance's prices compare with other providers.
What do Geoffrey Van Insurance customer reviews say?
On Trustpilot, Geoffrey Insurance has an average score of 9.7 out of 10 from 2,800 customers, giving it a rating of Excellent.
The rest of the reviews we found were for Geoffrey Insurance's car insurance service, though the policy is very similar to their van insurance cover.
On Fairer Finance's Customer Experience score, Geoffrey Insurance's car insurance has 48%. On Reviewcentre.co.uk, the service has 4.6 out of 5 stars, with 92% of the 389 reviewers saying they would recommend it.
What do Geoffrey Van Insurance reviews from the experts say?
Independent financial researcher Defaqto has rated Geoffrey Insurance Services' Van Insurance policy as 5 Star.
A Star Rating indicates where a product or proposition sits in the market based on the quality and comprehensiveness of the features it offers.
A 5 Star rated policy has "a comprehensive range of features and benefits".