General Accident Car Insurance Review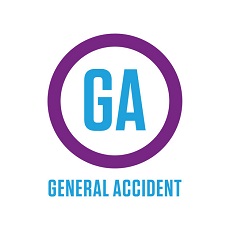 Key General Accident policy features
Manage your policy online or via an app
Telematics cover available
Legal services included as standard
24/7 telephone support for claims
Find out if General Accident insurance made it into our list of the best car insurance companies.
Or, read on to learn more about:
What types of car insurance does General Accident offer?
General Accident offers two types of car insurance:
Third party, fire and theft – cover for loss or damage to your car caused directly by fire, theft or attempted theft (including audio equipment up to £100); car recovery and approved repairer (when damage caused by fire, theft or attempted theft); motor legal services; third-party damage or injury; and European cover (up to 90 days).
Comprehensive Insurance – includes all of the above, plus damage to your car through an accident; up to £500 for audio equipment; new car replacement (for cars bought in the last 12 months that are damaged beyond economic repair or stolen and not recovered); courtesy car; third party cover for other cars; personal belongings cover (up to £150); glass repair or replacement; and personal accident cover (up to £5,000 yearly for you and your partner, with £2,500 maximum per claim).
Telematics (also known as black box) cover includes the same level of cover as the comprehensive policy. To find out more about what telematics cover is, read our guide to the best black box car insurance companies.
An excess fee applies to some claims. The amount varies but will be shown in the policy schedule.
General Accident covers UK citizens (not including Northern Ireland, the Isle of Man and the Channel Islands) between the ages of 17 and 80 for comprehensive cover, and 20 to 80 for third party, fire and theft. The car must be less than 20 years old and worth less than £70,000 (£5,000 for third party, fire and theft), without any significant modifications (other than those made in respect of a disability).
General Accident does not cover vans.
Customers only receive access to a customer service helpline for the first 35 days of the policy, after which they can only contact the company with queries via an online form or email (claims can still be made via a dedicated phone line).
See how General Accident insurance compares to other providers in our list of the best car insurance companies.
What optional extras are available from General Accident car insurance?
For an extra premium, General Accident car insurance customers can protect their no claims discount, add hire car cover and breakdown cover. For Comprehensive cover holders only, keycare (up to £1,00 per fob per annum) and increased personal accident cover (up to £40,000 for loss of limb or sight or death, or up to £20,000 cover each for you and your spouse/civil partner) can also be added.
How much does car insurance from General Accident cost?
The cost of car insurance varies according to many different factors, including the make and model of the vehicle, what it's used for, the level of cover required and the driver's personal details, such as age, profession and address.
Find out about the average cost of car insurance.
Are discounts available for General Accident car insurance?
We couldn't find any discounts or cashback offers for General Accident car insurance.
General Accident car insurance customer reviews
On Reviews.co.uk, General Accident car insurance got 3.25 out of 5 stars, based on 244 reviews. 56% of reviewers said they would recommend the service.
Expert reviews of General Accident car insurance
Independent financial researcher Defaqto rated both General Accident's Comprehensive and Telematics car insurance policies as 4 Star.
A Star Rating indicates where a product or proposition sits in the market based on the quality and comprehensiveness of the features it offers.
A 4 Star rated policy "has a good level of features and benefits".
How to make a claim on General Accident Car Insurance?
You can make a claim online on General Accident's website.
In order to speed up the claims process, you will need to have the following information before getting in touch:
Your policy number
The registration number of your car and any other cars involved
The names and addresses of everyone involved in the incident, including passengers
Details about what happened and the damage to your car
Police reference numbers, if they were on the scene
If you would rather make your claim over the phone, you can call General Accident's dedicated claims line on 0345 030 7956.
For glass only claims, go to General Accident's website, where you will be redirected to their glass repair partners, Autoglass.
Other services available from General Accident
General Accident only offers car insurance. However, the company is part of the Aviva Group, who has many other insurance products, including car, breakdown, pet, travel and home, as well as other financial products.