Fresh Home Insurance Review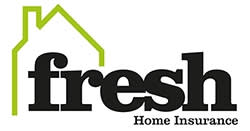 Key policy features of Fresh Home Insurance
UK-based insurance broker offering a range of insurance products
Contents insurance cover for valuables outside of the house in the UK, the EU, and worldwide
Optional legal protection and home emergency cover
See if these features put Fresh in our list of the best home insurance companies.
Read on to learn more about:
Summary of Fresh insurance
Fresh Insurance Group is an insurance broker that provides 'non-standard personal lines products'. It was established in 2002 and is based in Redditch and Bracknell in the South of England.
It has won a number of awards over the years, including a British Insurance Award in 2017, an Insurance Times award, and a UK Brokers award.
See if Fresh makes it into our list of the best contents insurance.
Overview of Fresh home insurance
When Fresh Home Insurance says specialises in 'non-standard' insurance, it means it can cover properties such as those that are unoccupied, unusual constructions or homes in a flood risk area
Many mainstream insurers may be excluded these homes or charge higher premiums so Fresh may be able to help if you're having trouble finding cover elsewhere.
Check out guides to getting home insurance if you've been refused a quote and for homes in flood areas.
Fresh Home Insurance offers buildings and contents insurance. It also offers up to £2m in legal liability cover, as well as cover for valuables and bicycles. Its bicycle cover will cover you for theft, attempted theft and accidental damage in the UK.
If you need cover for your bicycle outside the UK, you'll usually need to get specific cover. Check out our article on the best bicycle insurance policies for more information on this.
Fresh Home Insurance can offer alternative accommodation if you are forced to move out due to damage to your property, and will provide some accidental damage for things like windows, mirrors and ceramic hobs.
It offers cover for some items taken outside the home, in the UK, the EU, and even worldwide on some policies. It allows you to set your own rates for these, but generally, there are limits of a few thousand pounds.
Fresh also offers some optional extras, including home emergency cover, which can cover you for things like your boiler breaking, and household and family legal cover, which can cover your legal costs for civil claims.
Check out our article on home emergency cover for more information on this extra.
Are there any exclusions with Fresh home insurance?
Fresh, like all home insurance companies, will exclude some things from your home insurance policy.
For instance, it usually won't pay out for the gradual deterioration of items, or contents that have deteriorated due to wear and tear. Also, any contents kept in outbuildings will only be covered up to £500.
It also asks whether you use your home for any business purposes, suggesting many of the policies it finds for you won't include this.
Most insurance companies also have a limit on how long you can leave your home unoccupied. In general, this is up to 30 days, but some insurers may offer more or less. Find out more about this in our article on unoccupied home insurance.
Make sure you thoroughly check your policy documents so you know exactly what you're covered for and what is excluded from your policy.
How much does home insurance from Fresh cost?
A number of different factors go into calculating the cost of a home insurance premium, including the type of building, how old the building is, what it's made of, where it's located, not to mention the contents you want insured and any optional extras you purchase.
Because of this, it's difficult to predict how much a premium will cost. The best way to get an accurate price is to simply get yourself a quote.
Find out more about this in our article on the cost of house insurance.
Because Fresh is coving more unusual homes or circumstances it may cost more than traditional home insurance.
It's important to remember that although price is a factor for many people, it certainly shouldn't be the only thing you consider when purchasing home insurance. Like most insurance products, you generally get what you pay for. This means it's important to read your policy documents thoroughly so you're happy with the level of cover you're getting.
You may be able to bring the cost of your home insurance down by increasing your voluntary excess. This is something you pay on top of the compulsory excess when you make a claim. You should make this affordable for you as you will have to pay this excess if you need to claim. Fresh allows you to set a voluntary excess of up to £500.
Customer reviews of Fresh home insurance
On Reviewcentre.com, Fresh home insurance has a rating of 4.0 out of 5 based on nearly 200 reviews, with over 77% of users recommending the company.
Expert reviews of Fresh home insurance
An independent financial reviewer has awarded Fresh home insurance a 5 Star rating.
A Star rating indicates where a product sits on the market based on the quality and comprehensiveness of its features.
How to make a claim on Fresh home insurance
Fresh home insurance says each of the insurers it works with handle their claims differently. For this reason, it recommends you refer to your policy documents to find out exactly what the claims procedure is.
However, if you've purchased Home Emergency Cover through Fresh, there is a number you can call: 08449 245 689.