This dog literally has expensive taste - £80K worth to be exact!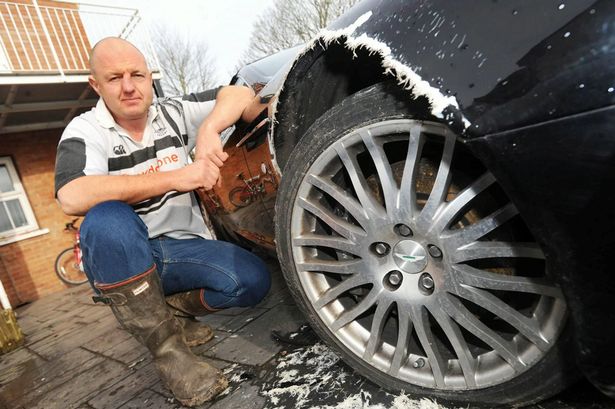 They say dogs have a 6th sense and it seems Royston Grimstead - a builder from Chedzoy, near Bridgwater in Somerset - learnt that lesson the hard way.
Royston has been looking for a new owner for his Border Collie Spaniel cross Luce, as she does not get on with his other dog. He now believes the four-year-old pooch caught wind of his plans and, in an act of uncharacteristic defiance, chewed her way through the wheel arch of her owner's treasured Aston Martin, worth £80,000, when he has gone out to work.
Royston said of the incident: "She must have overheard me because she's normally friendly and never really chewed on anything before. I came home and saw her covered in white stuff and I thought she had got a bird and it was feathers - but it was the fibreglass from the car."
Luckily for all involved, Luce has now found a new home and Royston's car is insured for the damage.
Even luckier is the fact that Luce was not harmed by the fibreglass she consumed. Dogs eat all kinds of strange things, and not all of them are as lucky as Luce, which is why pet insurance is so important.
We wish Luce all the best in her new home!
Picture credit: Mirror.co.uk