Review: Debenhams Pet Insurance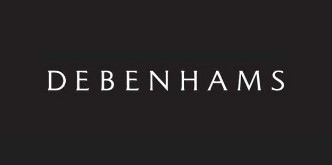 Summary
Founded in 1778, Debenhams is a cornerstone of British retailing, with a strong reputation among shoppers for its quality and variety.
Among its many goods and services, the department store has recently branched out into the financial market, offering a range of money and insurance products, including pet insurance.
Underwritten by Zenith Insurance Plc, Debenhams pet insurance offers three tiers of reasonably-priced cover for cats and dogs.
Overview of cover provided by Debenhams pet insurance
Debenhams provides three levels of cover for both cats and dogs – bronze, silver and gold.
All levels of cover come with £1m in third party liability (for dogs only), bereavement counselling, legal assistance and access to a direct veterinary helpline in case of emergencies. All policies are valid overseas, too, providing the destination country is in compliance with the PETS travel scheme.
The most basic cover, Basic, is rather limited in further benefits, paying out up to £1,000 in vet fees per incident.
Essential cover sees the benefits increase, with payments of £2,500 per incident, and a further £500 each for: death from accident or illness; advertising and reward in the event of a missing pet; boarding fees; theft or straying; and holiday cancellation.
The top level of cover, Debenhams elite pet insurance, provides up to £8,500 in vets fees per incident, and up to a further £1,500 for death from accident or illness, £1,500 for advertising and reward, £1,500 for boarding fees, £1,500 for theft or straying, and £2,000 for holiday cancellation.
An unusual focus on travelling and holiday cancellation cover means this policy will likely appeal to regular holiday-makers, or those with homes abroad.
Pets can be insured from eight weeks old, and there's no upper age limit, except for death from illness cover. In this instance, the age limit is 9 years old for dogs and 11 years old for cats.
All policies will cover hereditary and congenital conditions, providing the issue hasn't yet been discovered and your pet hasn't displayed any symptoms before the start date or within the first 10 days of cover.
Is this what you're looking for? Visit Debenhams' website to get a quote.
How much does Debenhams pet insurance cost?
The amount you'll pay will depend on a number of factors, such as the age and health status of your pet, where you live, and so on.
Customers purchasing Debenhams pet insurance have the option to spread the cost of the premium across the year via Direct Debit, for no additional charge. However, there is a £100 excess applicable on all claims.
What do Debenhams customers say?
As Debenhams is still relatively new to the pet insurance business, there aren't a great number of Debenhams pet insurance reviews from consumers available online. On petinsurancereviews.com they have a 2.6 out of 5 stars rating.
What do the experts say?
Again, given its recent arrival to the market, Debenhams pet insurance reviews from the experts are also sparse.
However, independent financial researcher Defaqto rates Debenhams' Elite and Extra policies 4 Stars. Its Basic and Essential policies are rated 3 Stars, while Debenhams' most basic cover, Accident Only, has been rated 2 Stars.
A 4 Star policy means it is "a product with a good level of features and benefits"; a 3 Star rating indicates "a standard product providing an average level of features and benefits" and a 2 Star rating means "a product with below average level of features and benefits".
Defaqto Star Ratings indicate where a product or proposition sits in the market based on the quality and comprehensiveness of the features it offers.