Beautiful Collie pup always overlooked for adoption because he is CROSS-EYED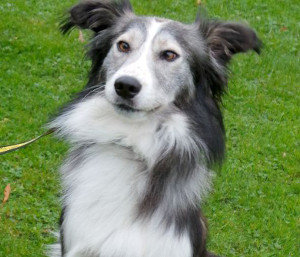 The three-year-old Collie was born with a medical condition, meaning his eyes are misaligned and look in different directions.
The condition – known as strabismus – makes the playful pooch a little slower at playing catch but otherwise has little effect on his everyday life.
But staff at the Dogs' Trust branch that houses the cross-eyed Collie believe the pup is having trouble attracting interest from potential owners.
Dogs' Trust support relations officer Jane Hirons said: "We take in hundreds of dogs of all shapes and sizes but I have never seen anything quite like Dennis.