Review: Co-Op Pet Insurance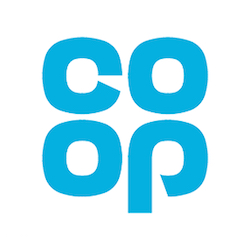 In Summary:
Pet insurance policies from Co-Op compare well on price, and are underwritten by Allianz - one the of the world's largest insurers, who are also behind Petplan.
The Co-Op offer insurance across a number of categories (e.g. pet insurance, car insurance, home insurance), and their ratings in these areas – from both customers and industry experts – tend to be positive. Furthermore, their pet insurance policies have been favourably rated by the independent researcher Defaqto; suggesting they have not had to compromise on quality in order to offer competitive prices.
You can get a quote from Co-op on their website.
Overview of the cover provided by Co-Op Pet Insurance policies
Co-Op Insurance is part of the Co-Op Group, which is most commonly known for its food outlets (it is the UK's fifth largest food retailer). But they are by no means a newcomer to the insurance industry: though there have been a number of structural changes and mergers along the way, in one form or another the Co-Op have been offering insurance since 1867. Co-Op is different from the majority of insurance providers, in that it is owned by its customers rather than private shareholders.
Co-Op offer pet insurance for cats and dogs, with two types of policy available for either. Their Classic policy covers your pet for 12 months and has a claim limit of £2,000 per condition, while the Select Plus is a 'lifetime' policy with a limit of £5,000 per condition. Select Plus will also cover up to £750 worth of complementary therapy (such as acupuncture or hydrotherapy).
Whichever of the two policies you choose, Co-Op allow you the choice of adding one or more 'optional extras': such as third party liability*, pet travel insurance, and other additional benefits such as holiday cancellation, boarding fees or loss/theft of your pet. Each of these optional extras has an added price, which will be included in your monthly payment. Full details are available on the 'Optional Extras' section of the Co-Op's Pet Insurance website.
* Third Party Liability is only available for dog insurance. It covers against claims resulting from damage or injury caused by your dog.
Do Co-Op have any age restrictions for their Pet Insurance?
Yes, for pets being registered on new policies (the restrictions do not apply to annual renewals of lifetime policies). For cats the maximum age limit is 10 years. For dogs it is up to 8 years old for most breeds, or 5 years for 'select breed' dogs. Co-Op class the following as select breeds:
Bernese Mountain Dog, Bulldog, Pyrenean Mountain Dog, Deerhound, Estrela Mountain Dog, Great Dane, Irish Wolfhound, Leonberger, All Mastiff breeds (including Bullmastiff, English Mastiff and Neapolitan Mastiff), Newfoundland, Old English Sheep Dog, Dogue de Bordeaux, Rottweiler, St Bernard, Beauceron.
Are there any dog breeds that Co-Op will not insure?
Yes. Their website states the following:
"We do not insure any dog that is registered on the dangerous dog list, or is crossed with a Pit Bull, Fila Brasileiro, Czechoslovakian Wolfdog, Saarloos Wolfhound/Wolfdog or any wolf hybrid. We also don't insure dogs that are used for security, guarding, track racing or coursing."
How much does pet insurance from Co-Op cost?
With almost all pet insurance companies, the cost of pet insurance varies widely depending on factors like the age and breed of your pet, and which part of the UK you live in. But to give you an indication, here are some recent quotes obtained from an independent financial reviewer:
5 year old mixed breed dog: £357 per year (Select Plus policy)
5 year old Labrador Retriever: £447 per year (Select Plus policy)
6 year old mixed breed cat (moggy): £246 (Select Plus policy)
How does Co-Op Pet Insurance compare to other pet insurance policies?
Co-Op's Select Plus policy proved to be significantly cheaper than much of the competition according to one financial reviewer. For example, their mixed breed dog insurance price of £357 per year placed them 13th out of the 15 insurance providers featured (ranked from most-expensive to least-expensive).
You can get a quote from Co-op on their website.
Co-op pet insurance has a rating of 2.3 on reviewcentre.com. There aren't many customer reviews of for co-op pet insurance.
What Co-Op Insurance Customers Say
What the Expert Reviews Say
For both dog and cat insurance, the Co-Op's Select Plus policy (taken with all optional extras) was awarded 5 Stars by Defaqto. 5 Stars is the highest rating offered by Defaqto, and is given to policies which they judge to be "an excellent product with a comprehensive range of features and benefits."
Fairer Finance (a service set up to help consumers choose the best financial products, ranks insurers based on what customers think of the brand, how good they are at handling complaints, and how transparent they are) have not yet featured a specific Co-Op pet insurance review, but their findings and conclusions so far – based on a number of other Co-Op insurance products, such as car and travel – may be indicative:
You can get a quote from Co-op on their website.
Other Pet Insurance Reviews
This article on Co-Op Pet Insurance is part of a series of reviews we are featuring on different pet insurance companies, and the policies they offer for dogs and cats. You can see the full list of reviews here.