Brightside Car Insurance Review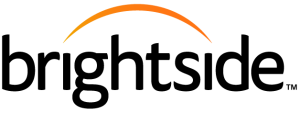 Key policy features of Brightside car insurance
Courtesy car cover as standard on Brightside's Comprehensive policy
Audio equipment cover up to £750
24-hour claims helpline
See if Brightside makes it into our list of the best car insurance companies.
Read on to learn more about:
Overview of the car insurance provided by Brightside
Brightside is an insurance company and broker based in Bristol that was founded in 2001. Alongside its car and van insurance, it offers commercial vehicle, business, motorcycle, sportsperson and pet insurance.
It offers three cover levels for car insurance: Comprehensive, Third Party Fire and Theft, and Third Party.
Brightside's Comprehensive car insurance policy includes:
£5,000 personal accident cover
Personal belongings cover of up to £150
Audio equipment cover of up to £750
Windscreen cover, including the cost of repairing any bodywork caused by glass breaking
Cover for 90 days driving in the EU
A courtesy car while your car is being repaired
If you have a third party policy, you can also pay extra for the courtesy car as an additional feature.
For van insurance, Brightside offers a number of additional extras, including legal expenses cover, van replacement insurance, windscreen cover, excess protection and breakdown cover.
See if these cover levels put Brightside into our list of the best car insurance companies.
Are there any exclusions with Brightside car insurance?
As with all car insurance companies, there are a number of exclusions to Brightside car and van insurance. For instance, any damaged caused to your car by theft or attempted theft will not be covered if it involves fraud or deception. For instance, if you sell your car to someone and later find out their bank will not honour the payment, you won't be covered.
If you opt for cover when driving another person's car, you'll only have third party cover, and you won't be able to drive outside of the United Kingdom.
There are also some more general exclusions, such as the fact that you won't be covered for anything that happens to your car due to things like terrorism or war.
Make sure you read your policy documents thoroughly so you know exactly what you're covered for and exactly what is excluded.
How much does Brightside car insurance cost?
It's difficult to predict the price of car insurance as a number of factors go into calculating the cost of your premium. These factors include the car you drive, where it is stored, whether it is fitted with an alarm, where you live and how old you are.
For these reasons, the easiest way to find out how much your insurance is going to cost is simply by getting a quote with Brightside.
For more information on this, see our article on the cost of car insurance.
For windscreen replacement, an excess of £75 applies.
Excesses on other parts of the insurance policy also increase depending on your age:
Inexperienced driver aged 25 or over: £100
Young driver aged 21 to 24: £150
Young driver aged 17-20: £250
Customer reviews of Brightside car insurance
On Trustpilot, Brightside car and van insurance has a rating of 8.2 out of 10 based on over 1,900 reviews.
Expert reviews of Brightside car insurance
Brightside car insurance has been awarded a 4 Star review out of 5 by an independent financial reviewer.
A Star rating indicates where a product sits on the market based on the quality and comprehensiveness of its features.
How to make a claim on Brightside car insurance
If you need to make a claim on Brightside car or van insurance, you'll need to call one of two numbers:
Car insurance: 0333 005 2424
Van insurance: 0333 005 2352
Both these numbers are 24-hour claims helplines.
Brightside suggests you have to hand your Certificate of Motor Insurance or your policy number, as well as any details of the incident, to make it easier to process your claim.