Boots Travel Insurance Review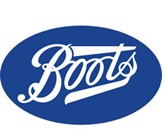 Key policy features
Boots has no upper age limit on single-trip policies
Children can travel at no additional cost on family policies
Bespoke policies for people with medical conditions
Boots Advantage Card points when you buy a policy
Boots is one of Travel Insurance Facilities' (TIF) brands. In November 2018, The Times reported on a number of allegations made by customers against TIF.
TIF says that the allegations made by The Times are completely false. It has taken legal action and brought a defamation claim against the newspaper.
TIF states that it has long-campaigned for a better understanding of travel insurance, and will continue to do so. It refers to its educational campaigns at www.travelinsuranceexplained.co.uk as well as its dedicated philosophy and ethics information at www.tifgroup.co.uk/about/our-philosophies.
Summary
With over 2,500 stores nationwide, Boots is the UK's leading pharmacy and health and beauty retailer. It is a longstanding company that has served communities across the UK for over 165 years and in 2015 it expanded its insurance policies to create a more comprehensive product.
Boots travel insurance is underwritten by Travel Insurance Facilities plc.
Check out our guide to the best travel insurance policies to see if Boots made the list.
Overview of Boots travel insurance policy
There are many retail brands that offer their own insurance policies. Some tend to be relatively generic and offer three bronze, silver, gold-style options for single and multi-trip policies, however, Boots gives consumers much more choice.
It has aligned some of its travel policies with its health values, for example, it provides cover for people with medical conditions and has no upper age limit for its single-trip policies.
Find out more about getting travel insurance if you have medical conditions here.
As well as single and multi-trips, it covers longstay trips, cruises and winter sports.
Unfortunately, because there are so many options it can be difficult to find information on Boots' website.
Single and multi-trips each have five policies - Lite, Bronze, Silver, Gold and Platinum. When you get a quote or look at an expanded list of all the cover levels it will only let you see two policies at the same time, meaning it is difficult to compare them as you scroll through. And if you do want to check the policy documents, which is always recommended, it means reading five separate 30-page PDFs.
And if you want to take part in an activity or sport you need to read through eight 'activity packs' to find the one you'll need to add on to your policy. For example, gliding is included in pack three but you'll need pack six to go Scuba diving up to 40m.
There are other useful pieces of information you have to dig around for. Boots says that kids are included for free on family policies but you have to go to a separate page to find the definition of children is under 18. And it advertises Advantage Card points when you buy its cover but it takes a few clicks to find you get four points for every £1 you spend on travel insurance.
Boots' policy documents mention a gadget add-on but we could not find it during the quote process.
Boots does offer a range of policies that may be useful for people, especially if they have medical issues, which can be difficult to find cover for. But it's not always easy finding information on its website about cover levels and there are a lot of options to choose from.
How much does Boots travel insurance cost?
Travel insurance premiums vary depending on personal circumstances including a person's age, their health and the destination. As a rough guideline, we got the following quotes from the Boots Travel Insurance website in February 2017.
Annual multi-trip travel insurance, worldwide – a couple in their 50s
Lite: £83.27 for up to £1m of medical cover, baggage up to £500, up to £1,000 cancellation and a £100 excess.
Single trip travel insurance, Spain, 2 weeks – one 34-year-old woman travelling solo
Platinum: £27.13 for up to £10m of medical cover, baggage up to £3,500, up to £7,500 cancellation and no excess.
Learn more about travel cover with our guide to the best providers.
What do expert reviews say about Boots travel insurance?
Independent financial researcher Defaqto has awarded Boots travel insurance; 1 star for the Lite policy, 2 stars for the bronze Bronze policy, 3 stars for the Silver policy and 5 stars for the Gold and Platinum policies.
A Star Rating indicates where a product or proposition sits in the market based on the quality and comprehensiveness of the features it offers.
A 1 Star policy is "a basic product with a low level of features and benefits".
A 3 Star policy is "a standard product providing an average level of features and benefits".
A 5 Star policy is "an excellent product with a comprehensive range of features and benefits".