Seventy-four percent of Netflix members have watched TV with their pets, according to its 2018 survey. No wonder there are so many great shows about pets on the streaming service.
We've sniffed out the best pet shows to watch on Netflix. Here's the list!
Some of the best Netflix shows about dogs
7 Days Out: The Westminster Dog Show episode
Series: 1 (1st episode)  |  Episode Duration: 47 minutes  |  Genre: Documentary  |  Rating: PG  |  Glamorous and emotional
What it's about: "Just how important is the Westminster Kennel Club Dog Show?", asks a voice behind camera. "Kentucky Derby, Wimbledon, Muhammad Ali, The Super Bowl, all of it," comes the definitive response. In this first episode of 7 Days Out, Netflix gives us an exclusive behind-the-scenes look at preparations for one of the most glamorous dog pageant in the world. It's a big deal and a lot is at stake for the owners. Tensions run high, dog groomers are working on all cylinders, owners are doting on their dogs, the audience is in awe and judges are judging. The incredible selection of breeds and sizes makes this show a pleasure to watch.
Dogs
Series: 1 (6 episodes)  |  Episode Duration: 50 minutes  |  Genre: Documentary  |  Rating: 12  | A bit of a tear-jerker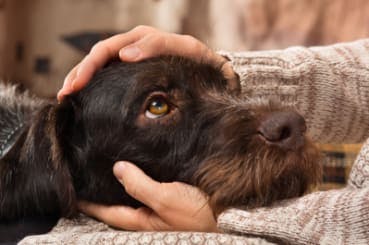 What it's about: This is a heartwarming pet show. The 6 episodes explore the bond between humans and their dogs across the world. It features: a refugee trying to smuggle his dog Zeus to safety from war-stricken Syria, an epileptic girl whose service dog Rory provides invaluable help and companionship, and a dog adoption advocate's fight for the lives of shelter dogs in New York. It's a celebration of the connection between humans and dogs.
Best Netflix shows about cats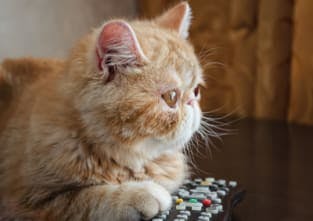 Catwalk: Tales From a Cat Show Circuit
Series: 1 (1 episode)  |  Episode Duration: 1h 15 minutes  |  Genre: Documentary  |  Rating: PG  |  A real feel-good doc to watch with your cat
What it's about: The programme delves into Canada's cat pageantry circuit. The main stars of the show are cats Bobby and Oh La La and their competitive owners Kim and Shirley. Bobby, a low maintenance white Turkish Angora, used to be the judges' favourite until Oh La La enters the beauty pageant scene. Oh La La, is a ginger Persian, who in her owner's words "has never had a bad hair day". Filled with hilarious moments, cute cats and obsessed owners, this documentary is a real hoot.