Vet gives pet Jack Russell lethal injection by mistake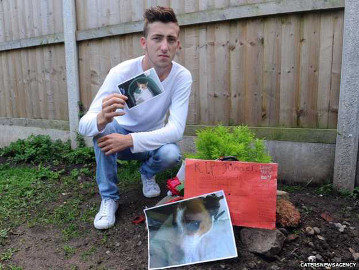 A family claim that their 14-year-old dog was put down "by mistake" after their vet gave it a lethal injection instead of antibiotics.
Nicholas Murphy, 22, says he took Jack Russell, Gunner, to have a persistent cough checked out at a veterinary practice in Worcester.
"We just want him back," said Nicholas.
"He was part of the family. I thought it was antibiotics [he was being given] but it was to put him down. There was no consent form and no permission."