AXA Business Insurance Review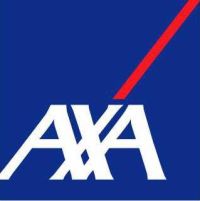 Key policy features of AXA business insurance
Public liability insurance up to £5m
Employers' liability insurance up to £10m
Wide range of cover to cater for many business types
We've teamed up with AXA to offer builders, plumbers, electricians and other tradesmen 20% off their insurance. Join our builders' insurance group to get this deal.
Read on to learn more about:
Summary of AXA
AXA offers a multitude of insurance products, including van insurance, residential and commercial landlord insurance, fleet and haulage insurance, commercial property insurance and business insurance.
It also offers more traditional insurance products, such as car, home and travel cover.
Get a quote from AXA for business insurance.
Overview of the cover provided by AXA business insurance
AXA offers a wide range of business insurance options that may be useful for different types of business.
Buildings insurance to cover you in the event of accidental loss, damage or destruction of your property
Contents insurance to cover things like shop fixtures and fittings, machinery and electronic office equipment from damage, theft or loss
Employers' liability that will cover your legal liability up to £10m if an employee becomes injured or ill and makes a claim against you. This is a legal requirement if your business has one or more employees
Business interruption insurance that can cover your loss of profit and continuing overheads if your business is forced to close due to a fire, a flood or forced entry
Public liability insurance that can cover you against claims of accidental injury or property damage made by a third party up to £5m
Hired in plant up to £50,000 and own plant, tools and equipment cover up to £25,000 that can cover you for loss, destruction or damage to constructional plants, tools or equipment you have hired or that you own
Contract works cover that insures you against accidental loss, destruction or damage on any contract works you are carrying out up to £500,000
Goods in transit to insure any lost, stolen or accidentally damaged goods
Stock insurance to cover the value of any goods or merchandise kept in your business premises
Professional indemnity insurance that can cover you up to £5m if you make a mistake with designs or give a client bad advice and they make a claim against you. This cover can only be purchased over the phone
Heavy goods vehicle insurance that can cover you for up to five heavy goods vehicles
Personal accident cover. This can pay out a lump sum of £2,000 to a principal, partner or director under the age of 75 if they die, are permanently disabled or lose a limb or their sight. AXA also offers a weekly benefit personal accident extra that can pay out a weekly wage until a principal, partner or director recovers from a temporary injury.
You can purchase these products in combination with one another, meaning you can make a business insurance product that covers you for exactly what you need. Get a quote from AXA for business insurance here.
How much does business insurance from AXA cost?
AXA says its business insurance starts from £74 a year. This is based on how much 10% of AXA's customers paid between April and June 2017.
In reality, the cost of business insurance will depend on a variety of factors. These include what type of business you are running, which types of business insurance you decide to purchase, what levels of business insurance you think you need, and whether you choose any optional extras.
These disparate factors can make it hard to predict how much your business insurance will cost. The best way to find out how much you'll have to pay is to get a quote from AXA.
Are there any AXA business insurance promo codes or discounts?
We've launched a builders' insurance group with AXA that provides a 20% discount on your first year of AXA business insurance.
This is on top of the 10% policy lifetime discount that AXA provides for customers who purchase online.
Join the AXA builders' insurance group and get your discount.
Customer reviews of AXA business insurance
We couldn't find any dedicated reviews of AXA's business insurance.
Expert reviews of AXA business insurance
AXA's tradesmen insurance has been given a 3 Star rating by an independent financial reviewer.
Its business insurance has been awarded a 2 Star rating.
A Star rating indicates where a product sits on the market based on the quality and comprehensiveness of its features.
How to make a claim on AXA business insurance
Most claims for business insurance can be made through AXA's claims line on 0345 600 2715. This line is open Monday to Friday, 9am to 5pm.
There are also some email addresses available for various types of claims:
Professional indemnity: prof.indclaims@axa-insurance.co.uk
Public liability: liability.claims@axa-insurance.co.uk
Employer's liability: liability.claims@axa-insurance.co.uk
Business equipment: directclaims.ins@axa-insurance.co.uk
AXA says you should call the company as soon as possible when making a claim, with your policy number and any information relevant to the claim.