Asda Pet Insurance review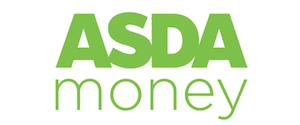 Key policy features
Asda Pet Insurance offers four levels of cover, ranging from accident only to £7,500 of vet fees
Prices start from £4.78 a month for cats and £6.90 a month for dogs
No upper age limit for vet claims
Summary
Asda is a well-known supermarket, but its Asda Money arm offers a range of financial services such as home insurance, breakdown cover and pet insurance for cats and dogs.
Its pet insurance is underwritten by Zenith Insurance Plc.
Find out if Asda Pet Insurance features in our guide to the best pet insurance for dogs and cats.
Overview of Asda Pet Insurance
Asda's pet insurance only covers dogs and cats, but it does not set an upper age limit for pets.
This is a useful feature for owners because it can be difficult to get insurance for animals over a certain age. Find out more about getting cover for older dogs here.
The only exclusion based on age that we could see in Asda's policy documents is for claims for death from accident or illness for dogs over 9 and cats over 11.
It may be that owners of older pets will have to pay a higher excess so make sure you check your the excess levels you are quoted before you buy.
There are four levels of cover to choose from: Accident Only, Value, Standard and Superior.
Here are some key cover levels for each policy:
Accident Only Up to £2,500 for vet fees relating to an accident, £200 for death from an accident, nothing for theft or straying, 1 month of overseas travel
Value Up to £1,500 for vet fees, 12-month treatment period, £450 for death, £450 for theft or straying, 1 month of overseas travel
Standard Up to £3,500 for vet fees, 12-month treatment period, £750 for death, £650 for theft or straying, 1 month of overseas travel
Superior Up to £7,500 for vet fees, lifetime treatment period, £1,500 for death, £1,500 for theft or straying, 12 months of overseas travel
All policies come with £1m third-party liability cover for dogs.
The 12-month and lifetime treatment periods refer to the length of time Asda will pay out for a certain condition. With the 12-month period, Asda will pay for ongoing treatment for up to a year. After those 12 months, the condition it paid out for will be excluded.
Under the lifetime period, Asda will continue to payout to treat the condition for the lifespan of your pet.
As with most pet insurance policies, Asda will not cover pre-existing conditions. For more about cover for existing medical conditions, click here.
You can get a quote on Asda's website where you can also find useful information like its policy documents and claim phone number.
Check out our guide to the top 10 pet insurance companies for dogs here.
Asda won the 2015 Your Money Direct Award for best online pet insurance provider.
At the time of writing, it was offering up to 10% off quotes for people covering two or more pets.
How much does Asda pet insurance cost?
The cost of pet insurance is affected by many factors, such as the breed of pet, its age and the owner's postcode.
In November 2016, Asda's website said prices start from £4.78 a month for a cat and £6.90 a month for a dog.
That is roughly in line with the average cost of an accident-only policy according to our research.
Asda's policy documents say there is an excess of at least £100 for claims in the UK and £250 for claims in the UK.
However, your excess may be linked to your personal circumstances.
Asda says there is also a 'variable excess' on top of the standard excess. In an example in its policy documents, it says a claim for £400 would come with a total excess of £116.50 and Asda would pay out £283.50.
What do customer reviews say about Asda Pet Insurance?
We could not find many customer reviews of Asda's pet policy online.
On Trustpilot, it has a score of 1.4 out of 5 from 28 reviews.
What do experts reviews say about Asda Pet Insurance?
Independent financial researcher Defaqto has rated Asda's Superior pet insurance policy as 5 Star. The company's Standard and Value policies were rated as 3 Stars and its Accident-Only cover was rated as 2 Star.
A Star Rating indicates where a product or proposition sits in the market based on the quality and comprehensiveness of the features it offers.
A 5 Star rated policy "has a comprehensive range of features and benefits", a 3 Star rated policy "has an average level of features and benefits" while a 2 Star rated product has "below average range of features and benefits".