Review: April Health Insurance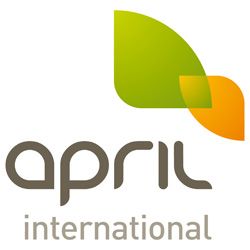 Key policy features
April health insurance has won awards for its customer service and products
It promises to answer telephone queries within 3 rings
April has an exclusive partnership with Spire Healthcare
You can get an April quote and compare it with other providers using Activequote.com.
In Summary
Private medical insurance provider April offers two different healthcare policies, one of which is an exclusive partnership with Spire Healthcare.
April aims to provide a high level of cover and personal service. The company ranks highly in our guide to the best health insurance firms.
You can get a quote and compare April with other health insurers at Activequote.com.
Background to APRIL health insurance
April Group might not be the best-known company in the UK but it is a global insurance brand, operating in 37 countries and looking after more than 6 million customers.
Its ethos is to provide outstanding customer service – the insurer promises to answer all telephone queries within 3 rings, and endeavours to resolve inquiries the same day.
In addition to private medical insurance, April offers policies such as life insurance and personal accident cover.
Overview of the cover provided by April health policies
April offers two private medical insurance products – 'inSpire' and standard private medical insurance – along with a separate policy for accident and sickness cover.
Its standard healthcare policy is available at 3 levels: foundation, foundation and limited outpatient cover, and foundation and full outpatient cover. Whichever level you select, eligible treatments will be available via private treatment at Spire, BMI and Nuffield hospitals across the UK.
The inSpire policy has been formed in partnership with Spire Healthcare (a UK private hospital network), offering comprehensive cover for a wide range of in-patient, day-patient and out-patient treatments. One key difference versus their standard healthcare policy is that treatment is via Spire's network of 38 UK hospitals.
April says: "As we are Spire Healthcare's chosen health insurance partner, we benefit from discounted hospital charges, which we pass onto our customers as reduced premiums.".
This means you could get a competitive price from inSpire but you may also want to check whether there's a Spire hospital in your local area before considering this option.
You can see prices for these April policies on Activequote.com - a health insurance comparison site.
How much does health insurance from April cost?
A number of factors will determine how much you pay for health insurance with APRIL. The policy you select is one of them – the more comprehensive the cover, the higher the premium price. However, a costlier premium can be advantageous in the long run, due to the greater cover it will bring.
In addition, your personal health will play a role in the price you are quoted. Your age and lifestyle impact costs, for instance, smokers are often charged a higher premium.
The only way to get an accurate price is to get a health insurance quote for yourself. You can do this, and ensure you are getting a good deal, using Activequote.com.
What April health insurance customers say
There are a limited number of customer reviews available for April's private medical insurance, however, reviewcentre.com has 38 customer reviews, rating APRIL 4.7 out of 5 on average. This makes them one of the highest-rated UK Health insurers on Reviewcentre.com, considerably ahead of better-known brands Aviva (1.6 / 5 from 51 reviews) and BUPA (1.4 / 5 from 109 reviews).
What the expert reviews say
Industry website Health Insurance Daily has rated APRIL health insurance 8 out of 10 stars, complimenting its comprehensive benefits and choice of covers. However, it does note that the policy can be expensive if all cover options are chosen and that benefits for cash plans – such as its accident, sickness and hospitalisation cover – are only available after a 6-month qualifying period.
As a company, April was shortlisted for best individual private medical insurance provider at the Health Insurance Awards. Individually its Standard Private Medical Insurance gets 3 out of 5 Stars, and its inSpire policy 2 Stars from independent financial reviewer Defaqto.