Angina and Travel Insurance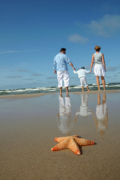 If you have been diagnosed with angina and are considering travelling abroad, you have probably already sought information on a number of issues. For example, is it safe to fly? (for the majority of people with stable angina, the answer is yes – but it is always advised to check with your doctor first, particularly if you have had a recent surgical procedure).
If you've suffered a heart attack or other severe complications, or have had surgery recently, you might struggle to find cover as some insurers might refuse to give you a quote.
The risk of experiencing a repeat angina 'attack' can often be significantly reduced by making a number of positive lifestyle changes – maintaining a healthy diet, staying fit and active, and drinking alcohol in moderation are all strongly advised. Holidays can play an active role in this, offering perhaps a perfect combination of relaxation and exercise; there are few better ways to start a morning than with a gentle run along a beach. But holidays can also be a temptation to indulge: to forego the daily exercise you've made into a good habit, to treat yourself with a large meal or a few extra glasses of wine, or even to over-exert yourself – all things that may increase the risk of an attack.
Travel Insurance for Angina Sufferers
However careful you are planning to be, having appropriate travel insurance is essential. To find a policy that's right for you, it helps to understand how the insurance companies work: how they view the risks – and therefore costs – associated with your condition, and why certain destinations can make a big difference.
Unfortunately, it's not uncommon for people with heart conditions to encounter frustrating outcomes when talking to insurance companies. Either they charge a price that's sky-high (making the idea of a holiday suddenly seem stressful); or they simply refuse to offer cover (which can be particularly true for those over 60 with angina).
You may be able to get a quote from specialist companies like Staysure.
Emergency Medical Assistance and Repatriation
It is possible that you could experience an angina attack whilst on holiday. If this happens, it is likely that you will need emergency medical assistance; in some cases you may also need to be flown home (repatriated). So a travel insurance company will be considering both the likelihood of you needing these things, and the costs associated with providing them.
When it comes to the price of medical treatment, no two countries are the same; the differences can be both significant and surprising (for example, costs in Turkey are considerably higher than in France). For this reason it's always a good idea, when applying for any travel insurance, to specify exactly which country(s) you are going to. If you are less specific – for example, stating 'Europe' – the insurer will assume the highest potential cost within that region, and calculate your policy accordingly.
The costs of repatriation flights are rarely transparent, as these services are provided by specialist operators acting under contract to the insurance company (or one of their affiliates). Whilst it's likely that flying home from France will be less expensive than flying home from Australia, costs are not always calculated on a simple linear basis (i.e. the greater the distance, the greater the cost).
USA, Canada, the Caribbean – and Cruises
Even for their own citizens, healthcare costs within the USA and Canada are among the highest in the world. This is no less true when it comes to emergency medical care – so if you are visiting either country, you can expect to pay considerably more for your travel insurance.
Cruise ships, while they have their own medical facilities and staff, may not be able to deal with more serious health problems; in these cases, a patient could be air-lifted to the nearest suitable hospital. The cost of medical treatment would then depend upon the country the patient is flown to. Most cruise ships in the Caribbean, for example, would airlift a patient into the USA. So again, insurers reflect these potential costs in their premiums.