Review: Age UK Travel Insurance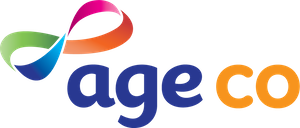 Key policy benefits
Cover for many pre-existing medical conditions
Free cover for children under 18
24-hour emergency medical assistance
Free Pre-Travel Line for advice on issues including visas, inoculations and local holidays
Summary
Age UK is the largest over-60s charity in the UK. They offer advice on different issues, such as finance, health and work. It also offers specialist insurance, including car, home and travel cover.
See if Age UK featured in our best travel insurance article.
An overview of the cover provided by Age UK Travel Insurance
Age UK offer two cover options – Single Trip and Annual Multi-Trip.
Age UK's travel insurance policies include:
£5,000 for trip cancellation or curtailment
£1,000 for missed departure
£10,000,000 for medical expenses
£10,000 for non-medical emergency expenses when travelling in the UK
Personal accident cover: £15,000 for death and £25,000 for loss of limb/sight or permanent disability
£250 for mugging
£2,500 for personal belonging
£250 for temporary loss of belongings
£1,000 for money and documents
£250 for loss of passport
£2,000,000 personal liability cover
£25,000 for travel legal expenses
£1,500 for end supplier failure
£2,500 for hijack or kidnap (£100 per 24 hours)
£500 for catastrophe
An excess of £15, £25, £50 or £75 applies to some claims (£250 for personal liability claims as a result of damage to holiday accommodation).
Cover for Winter Sports can be added to Single Trip policies for an extra charge, and is included in Annual Multi-Trip policies for up to 17 days.
All customers get access to a 24-hour emergency medical assistance helpline and a free pre-travel advice line for issues such as visas, passports, inoculations, motoring restrictions and local holidays.
See if Age UK featured in our best travel insurance article.
Does Age UK Travel Insurance cover existing medical conditions?
Age UK believe that age alone is no reason to restrict travel insurance cover, which is why their polices have no upper age limit.
They also believe travel insurance is not a luxury, and so cover many medical conditions, subject to a medical screening. Customers can also choose to exclude cover for certain conditions to reduce the cost of their policies.
Visit our best travel insurance for medical conditions article to see if Age UK featured.
How much does travel insurance cover from Age UK cost?
The cost of Travel Insurance is affected by many different factors, such as the age and existing medical conditions of the persons travelling, as well as the length of the trip, the destination and activities planned.
That said, we obtained the following example quotes to give you an indication of potential costs:
A single woman in her 60s travelling to Spain for 8 days: £33.33 (Annual cover from £88.24).
Annual cover for a couple in their 70s travelling to Europe: From £290.21 (maximum 31 days per trip).
Special discounts are available for groups of ten or more adults travelling together in the UK, who are all insured under the same policy.
Purchasing Age UK's travel insurance policies supports the organisation's charitable work for the benefit of older people.
You can get a quote from Age UK by clicking here.
What do Age UK Travel Insurance reviews by customer say?
On Thatsinsurance.com, Age UK's travel insurance got 3 out of 5 stars for both its Single Trip and Annual Multi-Trip policies.
We couldn't find any other customer reviews for Age UK Travel Insurance online. So, to give you a better idea of people's opinion of Age UK's service, we looked at reviews for their other types of insurance:
On Feefo, Age UK's home insurance service received 98% positive feedback for service and 99% positive feedback for products.
On Reviewcentre.com, Age UK's car insurance service got 4.5 out of 5 stars, with all 4 customers who left reviews saying they would recommend the service.
What do Age UK Travel Insurance reviews from the experts say?
Independent financial researcher Defaqto has rated Age UK's Annual Travel Insurance policy as 5 Star.
A Star Rating indicates where a product or proposition sits in the market based on the quality and comprehensiveness of the features it offers.
A 5 Star rated policy has "an excellent product with a comprehensive range of features and benefits."