Review: Age UK Home Insurance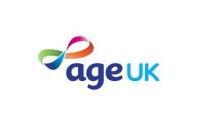 In summary
Age UK offers home cover exclusively for the over 50s. Customers can choose between contents only cover, buildings cover, or cover for both. The policy has been rated 5 stars by Defaqto, an independent reviewer of financial products. Other policyholder benefits include the option to pay by monthly direct debit installments at no extra charge.
You can get a quote for home insurance at the Age UK website.
Background to Age UK home insurance
Wikipedia reports that Age UK is Britain's largest charity for those in later life, providing support to enable the lifestyles of those aged 60 and over. In addition to welfare activities, it offers a number of commercial products, including financial services like insurance for customers aged 50+.
Overview of the cover provided by Age UK home policies
Age UK offers a combined buildings and contents insurance policy, and separate covers for each element if you only need one or the other.
As standard, combined policyholders receive up to £50,000 buildings coverage and £60,000 contents coverage, including protection for fixtures, fittings, garden structures, household goods, money and credit cards.
Among the scenarios Age UK cover are storm damage, floods, fire, earthquakes, lightning, theft, subsistence, falling trees and water/oil leaks, although a more comprehensive list of what is covered can be seen in the policy documentation on the Age UK site.
Get a quote for home insurance at the Age UK website.
How much does home insurance from Age UK cost?
While insurance costs will vary according to your exact requirements and circumstances, some consumers find Age UK policies cheaper because they cater exclusively for the over 50s.
Transparency is key to Age UK – their website describes that there are no hidden administration fees, and policyholders have the option to pay in monthly direct debit instalments at no additional charge. To encourage people to switch, they will also cover any cancellation fees from previous insurers, up to the value of £40.
Age UK policy excesses (the amount you have to pay yourself in the event of a claim) start from just £45 on standard construction properties, however, it is worth bearing in mind that a low excess level may push up the overall price of the premium.
What Age UK customers say
Reviewers on the website Money.co.uk have awarded Age UK 4.3/5 stars, achieving an overall ranking of excellent. Praise for the service includes competitive rates and simple transactions.
What the expert reviews say
Industry organisation Which? has given Age UK home insurance a 68% average score, rating it 13th out of 38 home insurance providers.
Age UK's home cover has also been awarded 5 stars by Defaqto. Defaqto are an independent reviewer of financial products, giving them between 1 star ('a basic product, with a low level of features and benefits') and 5 stars ('an excellent product with a comprehensive range of features and benefits').
Get a quote for home insurance at the Age UK website.
Other home insurance reviews
If you are under 50 years old – or would like to compare Age UK's home insurance with general insurance products available to policyholders of all ages – scroll down to read further reviews.