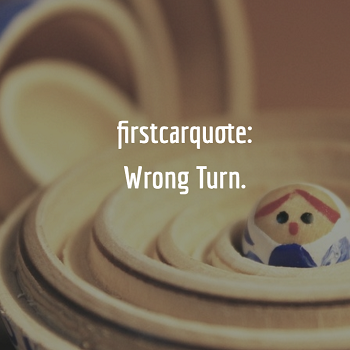 This morning a friend also working in insurance called me out of the blue and said "What do you think about the Admiral news?". It was almost in the tone you'd expect if Trump had won the election – worried for the future and amazed that it had happened.
The reason for his interest and worry is that insurers have been exploring the use of social data for some time – there's excitement in the industry because social data is seen as a way to gain further insight into the negative aspects of insurance - who is riskier, who is a career fraudster, and who has exaggerated their claim? Exactly the line that Admiral was taking with its firstcarquote car insurance.
Facebook preventing Admiral using its data in this way may put the brakes on these risk-measuring dreams. Their specific objection was that social data should not be used to judge individuals' eligibility for a product nor the prices they receive. Many insurers' plans for innovation may now be questioned.
However, if anything I believe this is a boost for insurer innovation – perhaps an early warning that prevents years and millions of pounds of wasted effort, because it gives three lessons for any insurance innovation team.
Personal data is a valued and protected asset
Traditionally, insurers ask 40 questions to get a car insurance quote and traditionally consumers duly comply and fill out the necessary information. We are heading toward a time when individuals guard their data more carefully, value their privacy highly and are represented by powerful organisations like Facebook who think the same way.
Facebook are protective but also progressive in this respect – they clearly lay out their app approval process, their documentation makes it clear that not all data is equal and they run events like F8 where developers and business leaders can understand Facebook's philosophy and processes first hand.
Access to data cannot be taken for granted and companies that make the effort to recognise and respect that fact will be more popular with consumers.
Risk measurement and management is not where innovation starts
The majority of uses for social data that are being explored by insurers relate to selecting risks using social data just as Admiral planned to. Insurers are already very good at this, and at the heart of taking it further is the use of increasing amounts of increasingly personal data.
This is where Facebook, and by extension the interests of its users, draw the line. This is particularly the case with insurers where they have financial incentives to use this data negatively (turning down claims gives wider margins). But the reverse also applies - Facebook and consumers can be your greatest advocates if you use data in the right way – Bought By Many was recently identified by Facebook as an exemplar of best practice in enhancing customer experience through the use of data.
.@facebook likes @boughtbymany; calls us a"Next Gen decision support service" in its report The Data Driven Economy https://t.co/aSlQAp0FeL

— Steven Mendel (@stevenmendel) November 2, 2016
Thinking about how data could enhance or simplify a customer's experience, service or product might be a better place to start and would be met with support rather than resistance.
Admiral deserves credit
Much of what Admiral set out to achieve was laudable - helping young drivers and making insurance "fairer for them" is something we also feel strongly about at Bought By Many. Even getting an idea this sensitive and bringing it to fruition is an achievement in itself - I admire their organisational will and commitment.
Insurance is no longer a sleepy ghost town for innovation – even the more established companies recognise that competing today requires some bets and big steps forward in how we work.