Londoners' dogs 'can reveal where they live in the capital'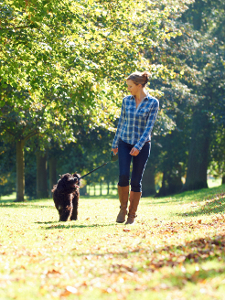 The dog you own can reveal where you live in London, a study today claims.
The survey, released by the Kennel Club, shows dog breeds are often distinct to certain post codes across the capital.
It found in N postcode regions, including Islington and Camden, the Smooth Coated Chihuahua – owned by the likes of Paris Hilton – has soared in popularity by 218 per cent in the well-wheeled area in the last five years.
Meanwhile the French Bulldog – popular with Jonathan Ross and Jessica Alba – has increased in popularity in the same area by 605 per cent in the same period.