Find cheap travel insurance for over 70s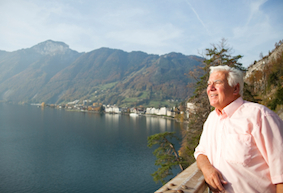 Several recent studies have shown that people are living longer these days, and staying active and fit. Despite this fact, insurers are still reluctant to provide travel insurance for the over 70's, as they expect high medical costs if a claim is made.
Insurance companies who do provide holiday insurance for over 70's fall into two camps:
Those who spend less time on the over 70's and don't really understand the risks well. They provide insurance but attempt to protect themselves by setting very high premiums.
Those who spend more time on over 70's to develop a specialism that allows them to offer decent prices.




This presents a challenge, as it requires you to compare prices thoroughly to ensure you are not getting ripped off, but that in itself is hard, as providers of travel insurance for the over 70's are scarce.

Bought by Many's over 70's travel insurance group


We believe this needs to change, so we've created a group that uses the collective buying power of the over 70's and secured a 20% discount on Free Spirit Travel's Super Cover policy. The annual premium cost is £48 and the policy includes £1,500 of baggage cover, £2,500 cancellation cover and £10,000,000 medical cover. The excess is set at £100 and it comes with a 3/5 rating on Defaqto.

Comparing over 70's travel insurance


We understand you probably want to shop around and get a full picture of your options before committing. So, we've done some of the legwork for you in our Best Buy tables that are available to Group members. You can find out more information on alternative policies and our offer by joining our Over 70's Travel Insurance Group.

Other factors affecting your travel insurance premium


It is important to note that no medical conditions were declared for the above examples. Existing medical conditions can severely affect premium costs, but it is of vital importance to declare all of your conditions accurately, as failing to do so may invalidate your policy and result in high charges in case you require medical attention while away.

Another thing to consider is that cheapest is not always best. Factors such as the level of cover and excess rate should be examined carefully, as well as the policy's full terms and conditions. Many companies compromise the cover levels of their policies in order to rank higher on comparison sites.

Lastly, your travel destination and plans can also affect your quote. For example, travel insurance for America is always pricier, due to the high costs of medical treatment, so it is always recommended to specify the particular country you are travelling to when applying for insurance. Additionally, if you are planning any extreme sports or outdoor activities (you daredevil, you!), this will also affect your premiums.

Doing more research?


We've written a couple of articles that might be helpful for those looking to investigate travel insurance for older people:

Our final word...


Whatever your plans are, be sure you are ready for all eventualities with the right insurance cover for you, then you can start your holiday relaxed and ready for adventure!

Finally, we hope you have a safe and healthy holiday, full of fun and laughter.